first published in the Broad Ripple Gazette

Elvis Birthday Bash
Saturday, January 8, 2011
Locals Only
2449 East 56th Street
Indianapolis, IN 46220
9:00 doors, show10:00 pm, 21+, $8.
Wayne Bertsch, cartoonist and promoter reminds us that, " if the King were still alive, he'd be turning 76 this weekend. We wanted to bring together an event that showcases the diversity of his music. Elvis Presley was more than a rockabilly act. His music assembled elements of rock, gospel and R&B in ways that influenced almost every musician that came after him. I wanted to assemble a lineup that reflected the diverse sound that made Elvis a standout even amongst the other giants in the Sun records stable."


Elvis Presley would dig the diverse lineup. The acts include ragtime-punk band, The Innocent Boys, and heartland rockers, Hero, Jr. This will be one of your last chances to catch the very talented John Orr (The Last Domino) before he moves to Austin, TX. Check out his amazing cover of the Smashing Pumpkin's Muzzle on YouTube. Mr. Pumpkin, Billy Corrigan has given it a cyber thumbs up! You'll find it by typing 'last domino muzzle' in the YouTube search box or visiting John's Web site.
The Danny Thompson Trio continues their well-deserved run of headlining the Elvis Bash. The show is always fun and a great way to kick-off the musical new year.
Liz Janes
Saturday January 15, 2011
LUNA Music Midtown5202 N. College Ave
Indianapolis, IN 46220
4:00, free, all-ages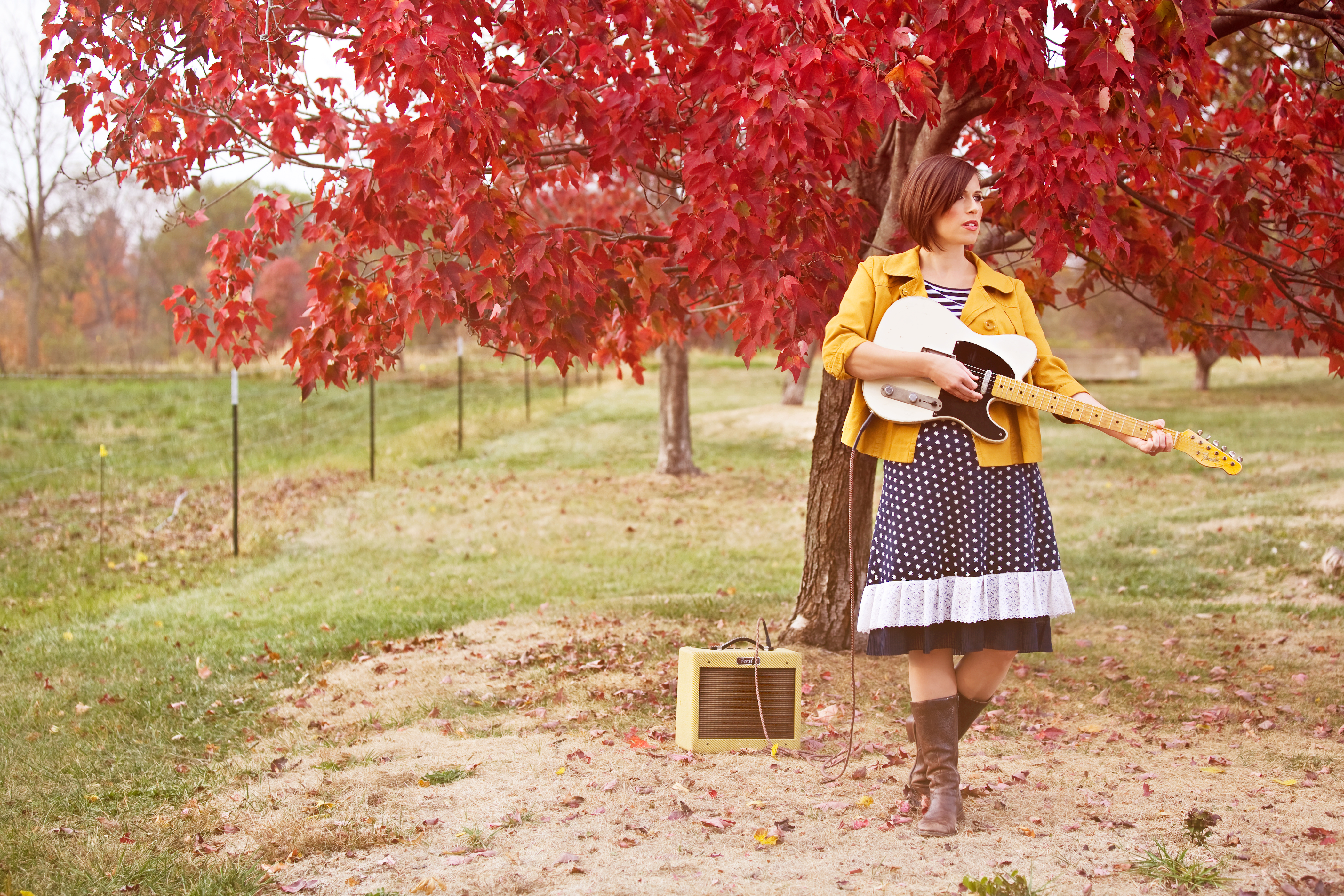 photo credit: Polina Osherov
Liz Janes is finishing a mini-tour of the northwest just a few blocks from her home base. Liz has a brand new record, Say Goodbye, her first since 2004. This record is her most personal, lush and warm. I am fascinated by Liz, her story and talent. She went from childhood piano recitals in suburban D.C. to the 'noise scene' in Olympia, WA. While in Olympia she secretly started writing folk songs and put them on cassette. The lo-fi recordings made it into the hands of future husband, Mike Kaufmann, who played it for his pal, Sufjan Stevens.
One thing led to another and Liz recorded with Sufjan, joined the Asthmatic Kitty Records label and toured with several bands. Liz ducked out of the touring life to "raise kids the way that they needed to be raised," and all of the things that make life sweeter.
She's found her home in Indiana, saying she was "too west coast for the east coast, too east coast for the west coast but that the great state of Indiana, with proper fairy tale resolution, is just right."
Make sure to catch her show in the intimate space of LUNA Music and welcome her back home.
Hal Studholme photography opening
January, 2011
Monon Coffee Company, back gallery
920 East Westfield Boulevard
Indianapolis, IN 46220-1718


Hal Studholme creates his art with cameras (the quirkier the better), computers, ink, paint and abandoned materials. He makes his Hoosier debut in the 'back room gallery' at the Monon Coffee Company in January.
Studholme prefers, "cheap cameras, broken cameras, bad cell phone cameras, toy cameras and cameras that I can drop in the mud and not worry much." He was a doctoral student in religion and education at Columbia University when he discovered his penchant for visual art. "Nobody had any interest in what I had to say, except the studio art teacher. I had for a sculpture course I was taking on the side, so I dropped out so I could say what I have to say visually. I went back to school to study art. At an advanced age I became a student in the Fine Arts Program at The College of New Jersey in Trenton. I left there (without a degree) to become a preschool teacher in Golden Valley Minnesota. I consider being a toddler teacher a natural extension of a more formal art education."
This show is Studholme's Indianapolis debut – just a small sampling of collection. We look forward to seeing more of his work in the future. And if you haven't been to the Monon Coffee Company, it is a cozy spot with excellent coffee and goodies and friendly folks. See you there!